Community Events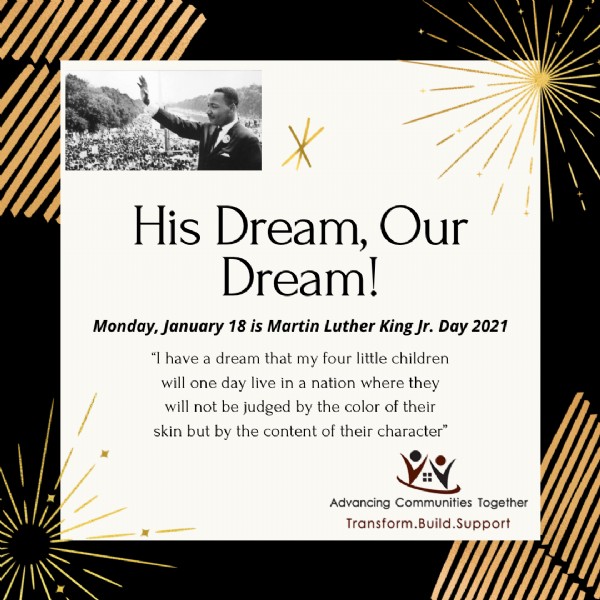 MLK Day of Celebration; His Dream, Our Dream Community Video
The Purpose:
We are putting together a collective community video to share on MLK Day, January 18th, 2021 on Social Media (Youtube, Facebook, Instagram, and Twitter). The video would be a combination of Martin Luther King's Speech "I Have a Dream" speech with students/community members sharing what their dreams are for their families/communities. The goal of this AVYB Family project is to honor Martin Luther King and other leaders who fought for our civil rights, to celebrate our community, and inspire hope for others.
How to get involved?
Submit "Your Dream (statement of Hope)" in one of the following to Lovell Fleming by Saturday, January 16th at 5pm to lfleming@avyouthbuild.com
Here is how you can contribute to the video:
Record a 30 sec - 1 min video of yourself and/or with family/friends sharing "My/Our Dream is…."

Create a voice-over 30 sec to 1 min presentation on "My/Our Dream is…"

Write a poem or statement of "My/Our Dream is…"

Submit a drawing or graphic art "My/Our Dream is…"
Video Launch:
Our goal is to share our community video on Monday, January 18th at 2pm.
*Taking submissions from now until Saturday, January 16th at 5pm.
Email to Lovell Fleming at lfleming@avyouthbuild.com
Let's Transform, Build, and Support together!!!